Blogger: Inger-Lise Lillerovde
Inger Lise chose Edlandsporten. Click HERE to get to her blog. Here is an excerpt: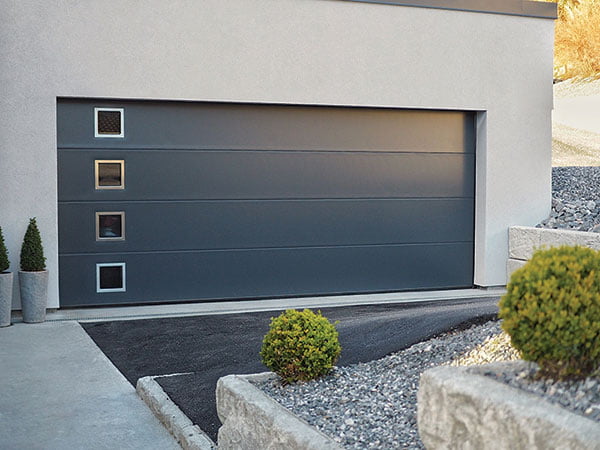 VÅÅÅR
Finally, spring is here in earnest, and I wish May very much !!
Have just been out on a wheelbarrow ride with a mini. And I am so inspired to go for a walk now, and see everything that "comes to life" after hibernation. Not least to see all the nice outdoor areas for people. We are constantly working to get a little further with our own. Slowly but surely we can conclude. And now it's tingling in my fingers after putting in place some new outdoor plants and miscellaneous.
We got to do a little this fall. Then I thought I would show you pictures of the garage door we chose. It is from Edlandsporten, and is a product we are very happy with. We spent time finding exactly the one we wanted, and this gave us the expression we were looking for. It has a modern feel and looks very nice to our house, I think.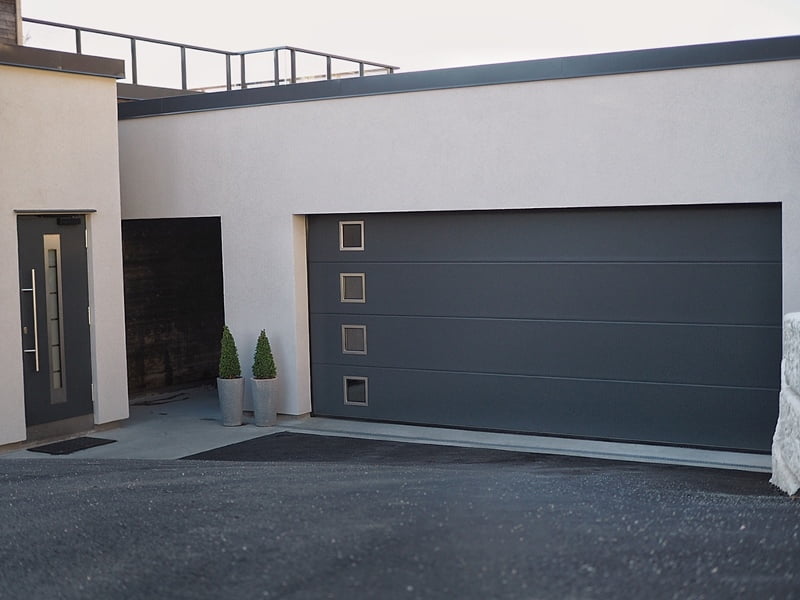 The glass windows give "the little extra". We did not really intend to have windows, but when we saw this model we just had to! And I'm so happy about that today! When the gate becomes so long, you break a little by choosing windows. We have ordered the color based on the color we have on exterior doors and window profiles, which is RAL7016, a gray color.
In connection with the garage door being put in place, we also chose to pave and lay the Recon retaining wall up against the road. Then we got a more finished result. The next project is to fill in with river stones where we have a retaining wall. And otherwise we need more marble limestone. So we'll get there eventually I think!
Edlandsporten is good at design – they have many different pattern variants and colors to choose from. They have both smooth gates and gates with wooden structure, in addition to a wide range of windows.
You can also get side doors in the same design as the gate. It gives a very holistic expression!
If you want a garage door that requires the least possible maintenance and inspection, Edlandsporten is a safe choice!
At least we are very happy with ours. We have the model called Port no. 30.
They also have a free inspection!
Recommend you stop by here if you are looking for a garage door.
Xoxo, Inger-Lise