Wooden garage doors are a thing of the past. Most doors today are made of steel, which simplifies maintenance considerably. Do you need to carry out maintenance of the steel door? We give you the answer here.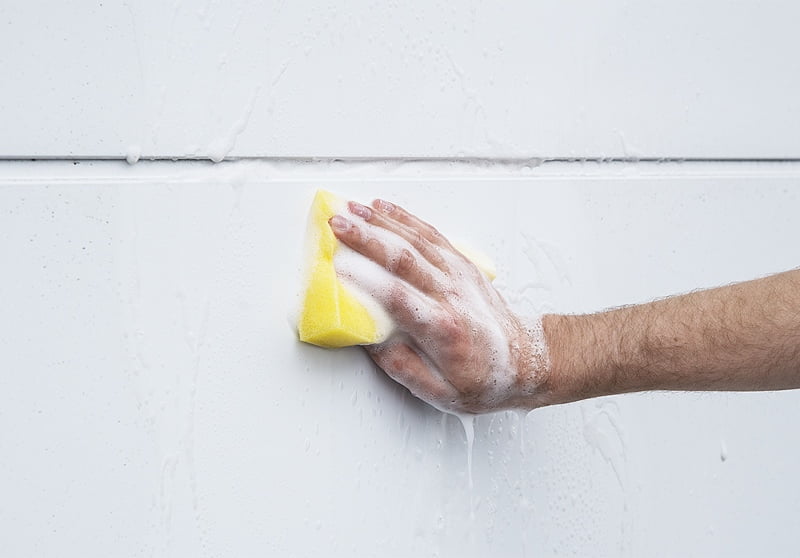 Most garage doors are made of steel that is treated to prevent rust. Often the doors are a visible part of a courtyard or garage. Cleaning of the door serves two purposes, both to create a pleasant and attractive exterior, but also for the maintenance of the door and to preserve its surface.
Many people use a high pressure spray when they clean the house together with strong detergents. It is often tempting to do the same with the garage door. We do not recommend the use of either house cleaning detergents or spraying water at high pressure in the cleaning of the door. Detergent for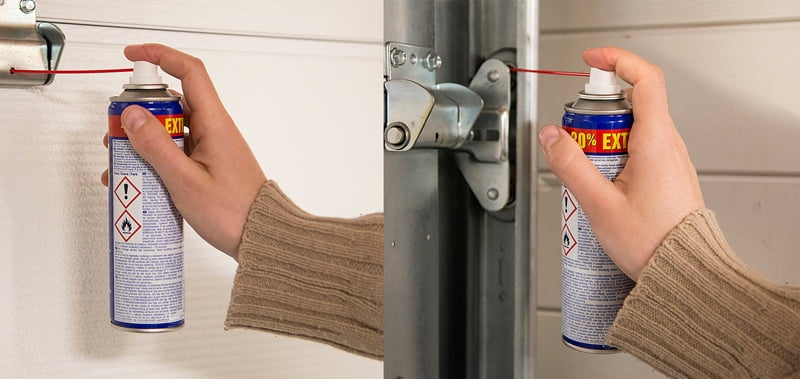 Lubrication of hinges and wheels
A garage door consists of much more than a facade.  On the inside there are hinges, wheels and rails and so on, and  many moving parts that need oil.  We recommend that you lubricate the wheels and hinges.  If the rails on the  inside of the door are noisy we recommend that you apply a light oil only – not a heavy oil that attracts dirt. If the door has torsion springs the bearings should be oiled. This should be performed annually.
Do not use too much oil as it will only create discolouration on the door and a dirty garage floor Wipe away the excess oil immediately.
Most of our customers have door openers for their garage door.  Although these are often free of maintenance, in some cases we have experienced that older doors stop during opening or closing.   Often it is due to a built-in feature to prevent clamping damage to a car should it meet obstacles in its path. There may be several causes as to why your door is not opening or closing properly. Often the door has not been properly maintained and the door opener needs to work harder then it was designed to, which can sometimes cause clamping.  We at Edlandsporten or one of our dealers can perform a service for you and extend the life of the door and the door opener for several years.
Should the garage door be damaged through hitting it with your car or other accidents where its surface treatment is damaged, it is important to rectify this as quickly as possible. The doors are made of steel and they will rust if they are not painted or varnished in short order following any damage.
Edlandsporten AS offers a service agreement that includes the annual service on your garage door. You don't have to worry about lubrication and maintenance.